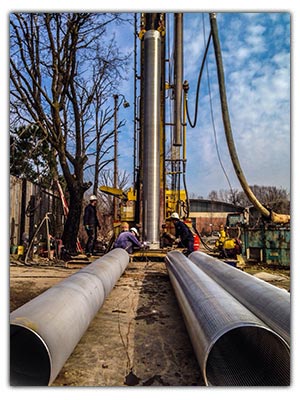 Idrogeo was born in 1979
thanks to professional competence of the two founders, gained working in the water and petrol well drilling business.
From the beginning, our company have offered a high-quality
product at a very competitive price
.
We always are committed to the research of new solutions, in order to comply with the requirements of the clients and the laws of protection of the water below.
THINKING ABOUT THE WATER it means finding, studying and go deep: not only about the soil but also about the problems. This is what we are, and this is what we do, with passion (totally committed).
About our integrity:
We cooperate always with the same financial institute
We rely on the same strategic suppliers, with a constantly evolving relationship in which the goal is a high-quality standard
This is
IDROGEO
.
Thus we were born and so, with strength, we always will be.