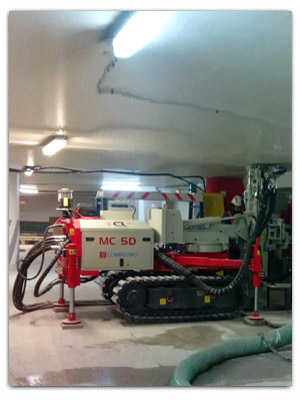 Drilling below underground car parking
We invested in new equipment and technologies to perform drilling in sites with small height available. In specific we drilled in Paris, in the district of La Defense where they are building a new metropolitan line.
We performed this drilling thank to a new Comacchio machine with an electric engine, cutting edge for environmental and technological aspects and equipped with specific made equipment.
The drilling site was placed at the sixth underground floor with available height of 2,20 mt, in these conditions we performed six wells with reverse circulation technique to lower the flap.


Would you like to receive more information about drilling below underground car parking? Send us your request.