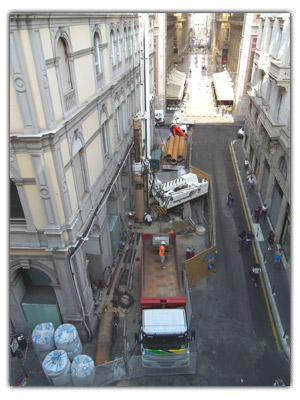 Dry Drilling
The experience gained in over forty years of activity allows us to offer our customers the most suitable drilling methods for each work. We perform different types of drilling with dry systems, depending on the consistency of the soil, the depth and the diameter width of the well.
Specifically, we are able to operate with these techniques:
Percussion with probe, its used for wells with a large diameter of medium-low depth in preferably loose soils;
Dry rotary perforation with maneuvering columns, for high drilling speeds even for large diameter wells.
Would you like to receive more information about dry drilling?
Send us your request.