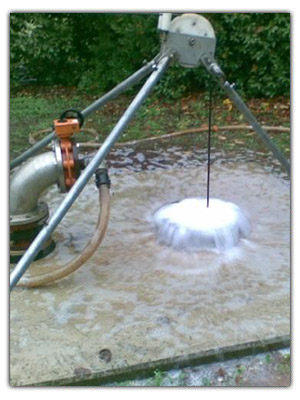 HYDROPULS®
This is a hydraulic impulse process to increase or restore hydraulic efficiency of water wells: improve service and reduces energy costs. We've used HYDROPULS® treatment in different contexts and for different purposes.

HYDROPULS® has been tested with all types of materials - steel, stainless steel, PVC, HDPE - with all types of filters -bridge, bushings, bushings with reps, micro-cracked, porous - with diameters starting from DN 100 up to DN 600 and depth up to 310 meters.


Would you like to receive more information about HYDROPULS®? Send us your request.